It's that time of year and the smell of smoke is in the air, hoodie weather is here, and Halloween is slowly approaching.
In an area as neat as the Cincinnati, there's so much to do at this time of year. With that being said, it's easy to miss some key events that make Fall in Cincinnati & Northern Kentucky perfect.
So at The Nick Foltz Group, we wanted to provide you with a list of events, links to them, and of course dates to not miss.
These events happen all throughout October, so pick a weekend and plan a visit!
The Great Pumpkin Fest at Kings Island
Saturdays and Sundays from Sept. 22 through Oct. 27
The Great Pumpkin Fest at Kings Island is all treats and no tricks when it comes to family-friendly fun including live entertainment, mazes, trick-or-treating and so much more!! Guests of all ages will enjoy our Halloween-themed festivities, sure to make memories that will last a lifetime.
Jack O'Lantern Junction at Entertrainment Junction
Daily from Sept. 28 through Oct. 31
Halloween fun for the whole family! Walk through our kid-friendly trick-or-treat maze, visit our mini animated display, Halloweenville, and visit the area's only indoor Pumpkin Patch where kids get to pick a mini pumpkin!
HallZOOween at the Cincinnati Zoo
Oct. 5-6, 12-13, 19-20 and 26-27
Little ghouls and boys can enjoy four spooktacular weekends of fun at the Cincinnati Zoo. HallZOOween is FREE with Zoo Admission! Help the Zoo 'Go Green' by bringing your own treat bag! Kids are encouraged to wear a costume during HallZOOween, but it is not required.
Heritage Village's Haunted Village
October 11-12, 18-19, 25-26 from 6-10 pm
The Haunted Village at Heritage Village Museum provides festive fun for the entire family, from trick-or-treaters to thrill seekers. There are several buildings, all with different activities. Some of the houses are haunted; there is storytelling, face painting, balloon art, fortune telling and more. All houses have a very friendly person standing outside passing out candy for younger kids who don't want to venture all the way in.
Oct-"Trail"-Ber
Oct. 5, 6, 12, 13, 19, 20, 26 & 27 at Nation Road Horse Rental
Every Saturday and Sunday in October is Oct-"Trail"-Ber. For $20, you can enjoy a 30-minute trail ride and a bag of Halloween candy.
Mark your calendars:
These special events happen just once, so be sure to pick your favorites and clear your calendar!
Deer Park Boo Fest
Saturday October 5, 6-8 pm at Chamberlin Park
Tasty Treats, Games & Prizes, Hayrides, Costume Parade and more! Sponsored by the Deer Park Park Board Follow us on Facebook or Twitter @ChamberlinDP. For more information, call 513-794-8860.
Boo Bash
Oct. 12 from 2-3 pm at the Kenton County Public Library – William E. Durr Branch
TRICK OR TREAT! Celebrate Halloween with stories, games and trick-or treating! Wear your costume! Open to children ages 2-6. Registration is required. FREE.
Trunk 'R Treat Fall Festival
Oct. 12 from 2-4 pm at Beech Acres Park
A classic car show, kids in costumes, music, games, prizes and candy combine for this annual event. Families and car enthusiasts stroll around the oval at Beech Acres Park while kids "trunk 'r treat." Pets not permitted. $5/kid 10 and under.
The Great Pumpkin Fest
Oct. 12, 2-6 pm at Keehner Park
This free, family-friendly event features the Primrose School of West Chester costume contest (ages 12 and under), a puppet show, petting zoos, a not-so-scary haunted trail, crafts, games and more.
Hocus Pocus Halloween Festival
Oct. 13 from 2-7 pm in Downtown Middletown
Hocus Pocus Halloween is putting a spell on you and is back for it's 4th year of free family fun! Come run "amuck, amuck, amuck" with us in downtown Middletown on Sunday, October 13th as we host THE family fun festival of the season! Join the Sanderson Sisters as we kick the day off outside on S. Main Street (between Central Ave & 1st Ave) from 2-7 pm. Enjoy Hocus Pocus-themed fun, food & craft vendors, dance troupes, magic & illusion show, pumpkin carvers, meet Binx the cat, fun music, Howl-o-ween dog costume contest & parade, kids games and activities and more!
Farm 'R Treat
Oct. 16 from 4-7 pm in Village Green Park
Bring the entire family to enjoy all your fall favorites at the season finale of the Village Green Farmers Market. Dress up the kids and Trick or Treat throughout the market. Event features free seasonal games and activities, craft vendors, food trucks and live entertainment.
MECC 5th Annual Trunk or Treat
Oct. 18 from 6:30-8:30 pm at William Mason High School
This free Trunk or Treat event happens rain or shine!
Cincinnati Parks' Annual Magic Forest Halloween Hikes
Oct. 18 and 19 at Caldwell Nature Preserve
If you're looking for a family-friendly alternative to haunted houses, then Cincinnati Parks' Magic Forest Halloween Hikes are the perfect, not-too-spooky solution! Your family will walk through a pumpkin-lit trail and meet friendly jack-o-lanterns and meet costumed nature characters such as an Owl, Mother Nature and Bat along the way! Children will delight in the stories and engaging performances at this event that's best-suited for children ages 3-10. Cost is $6 per person. Children 2 and under are FREE. There is a $3 administrative fee (per order, not per ticket). Register online here.
Trunk n' Treat
Oct. 19 from 4-7 pm at Loveland Christian Church
Trunk N' Treat will be bigger and better this year. In fact, so much so that we have had to move it from the campus of Loveland Christian Church to Columbia Intermediate school. Stop in anytime from 4-7 pm for several dozen decorated cars/trucks, Inflatables, face painting, food trucks, "out of this world" guests and TONS OF CANDY! Admission and participation at the event is FREE.
HallowREAD Party
Oct. 19, 11 am – 2 pm at the Downtown Main Library- Reading Garden Lounge
Trick or treat at the Main Library at our HallowREAD Party! Enjoy Frisch Marionettes' Variety Show at 11 a.m., make a tasty treat with New Leaf Kitchen, enjoy Mr. Pumpkin's Tea Party, a storytime event with local author Erin Barker at 1 p.m., and participate in fun Halloween activities and crafts. Come in costume and trick or treat through the Main Library – be sure to stop in each department for candy or a prize! No registration required.
Trunk N' Treat
Oct. 19 from 4-7 pm at new location: Columbia Intermediate School
Trunk N' Treat will be bigger and better this year. Stop in anytime from 4-7 pm for several dozen decorated cars/trucks, Inflatables, face painting, food trucks, "out of this world" guests and TONS OF CANDY! Admission and participation at the event is FREE.
Trunk or Treat
Oct. 19 at First Christian Church in Middletown; Time TBA
Join us for the 2019 Trunk or Treat, this will be an indoor/outdoor event. We will have trunks to visit in the parking lot as well as tables to visit in the fellowship hall. There will be food, and games for children. FREE.
Boo Bash and Splash
Oct. 19, 2-4:30 pm at Goldfish Swim School in West Chester
Help us celebrate Halloween at Goldfish Swim School! We'll have trunk or treat stations, crafts, and activities for the kids. Come in Costume for free admission!
Blue Ash YMCA Fall Festival
Oct. 25 from 6-8 pm
Join the YMCA for family friendly fun. In the "spirit" of the season, all members of the community are invited to enjoy the Y's free Fall Festival. This annual festival will bring fall-themed fun and lots of activities, including a costume contest, haunted and family Halloween trails, food, a bonfire with s'mores, hot chocolate bar, bounce house, games and face painting.
---
Oct. 26, 5-9 pm at The Children's Theatre of Cincinnati
This brand-new event at TCT will quickly become a tradition in your house! Join TCT on Oct. 26 for the must-attend Halloween event of the season, featuring activities, food, a delightfully-spooky haunted house, pumpkin painting, balloon artists, and of course, trick-or-treating. Tickets available here – RSVP early and save!
---
Lights Up Night at Mt. Healthy Haunted Hall
Oct. 20 from 6-6:45 pm
Kids get to go trick or treating through the (much less scary) Haunted Hall as well as getting a trip through our giant vortex tunnel! Cost is $5 per child, adults free.
Halloween Spooktacular
Oct. 23, 6:30-7:30 pm at Boone County Main Library
Play ghost and pumpkin themed games, and make not-so-scary Halloween crafts. Don't forget to wear your costume!
Halloween Treat Street
Oct. 25 from 6-8 pm at Deerfield Towne Center
Deerfield Township and the Deerfield Towne Center have cooked up a spell-binding evening of fun for the whole family! Trick or treat from store to store, then stop by the petting zoo, fire department booth and Skidaddles activity area! Free; best for families with kids 12 and under.
Halloween Hunt at the Library
Oct. 26, 1-2 pm at the Carrico/Fort Thomas Branch Library
If you feel like you're being watched, it's just the eyeballs hidden at the library. Find a bucket full to earn a prize or two. FREE.
Halloween Walk in the Woods
Oct. 26 from 12-3 pm at Blue Ash Nature Park
Get dressed up early for Halloween and spend the afternoon trick-or-treating at the Blue Ash Nature Park! This event is geared towards children 10 and under, and is free and open to the public.
Fall Fest Weekend at Washington Park
Oct. 26 & Oct. 27 from 12-6 pm
Join us at Washington Park for a weekend of fall family fun! We've got a jam-packed entertainment lineup for all ages. FREE.
Bridgewater Falls Treat Street
Oct. 26, 2-4 pm at Bridgewater Falls
Come dressed in your favorite costume for an afternoon of SPOOKTACULAR fun! While supplies last, children 12 and under will enjoy Trick-or-Treating, festive music and more. This is a FREE community event. Keep an eye out for more information to come!
Tricks or Treats Weekend at the Ohio Renaissance Festival
Oct. 26-27, 10:30 am-6 pm
Batman and Wonder Woman in 16th Century England? You bet! Have your kids wear their costumes during the Renaissance Festival's Tricks or Treats Weekend. In addition to trick-or-treating amid jesters, duels and kings, your kids can participate in a costume contest and decorate pumpkins while enjoying the final weekend of this iconic Ohio festival. Kids 12 and under are free!
Trunk or Treat!
Oct. 27, 5-6:30 pm at Eaton Road Church of God
Enjoy cars, costumes and candy at this free truck-or-treat event!
Trunk or Treat
Oct. 30, 6-7 pm at Towne Church
Join Towne Church for their annual "Trunk or Treat" event for kids! There will be popcorn, pumpkin painting, a hayride and lots of candy! Free.
Trick-or-Treat Party
Oct. 30 from 7-8 pm at the Kenton County Public Library – Erlanger Branch
Children ages 7-12 celebrate Halloween a day early at the library with a hauntingly horrific party! Enjoy games, crafts and of course CANDY! Costumes encouraged! Costumes encouraged but not required. FREE.
HalloWEEn Wednesday
Oct. 30 from 10 am-12 pm at Cincinnati Art Museum
Our popular "open house" program for preschoolers and their parents offers interactive learning stations in the galleries, story tellers, and a hands-on art project each month. In October, celebrate Halloween at CAM!
---
Happy Trick-or-Treating!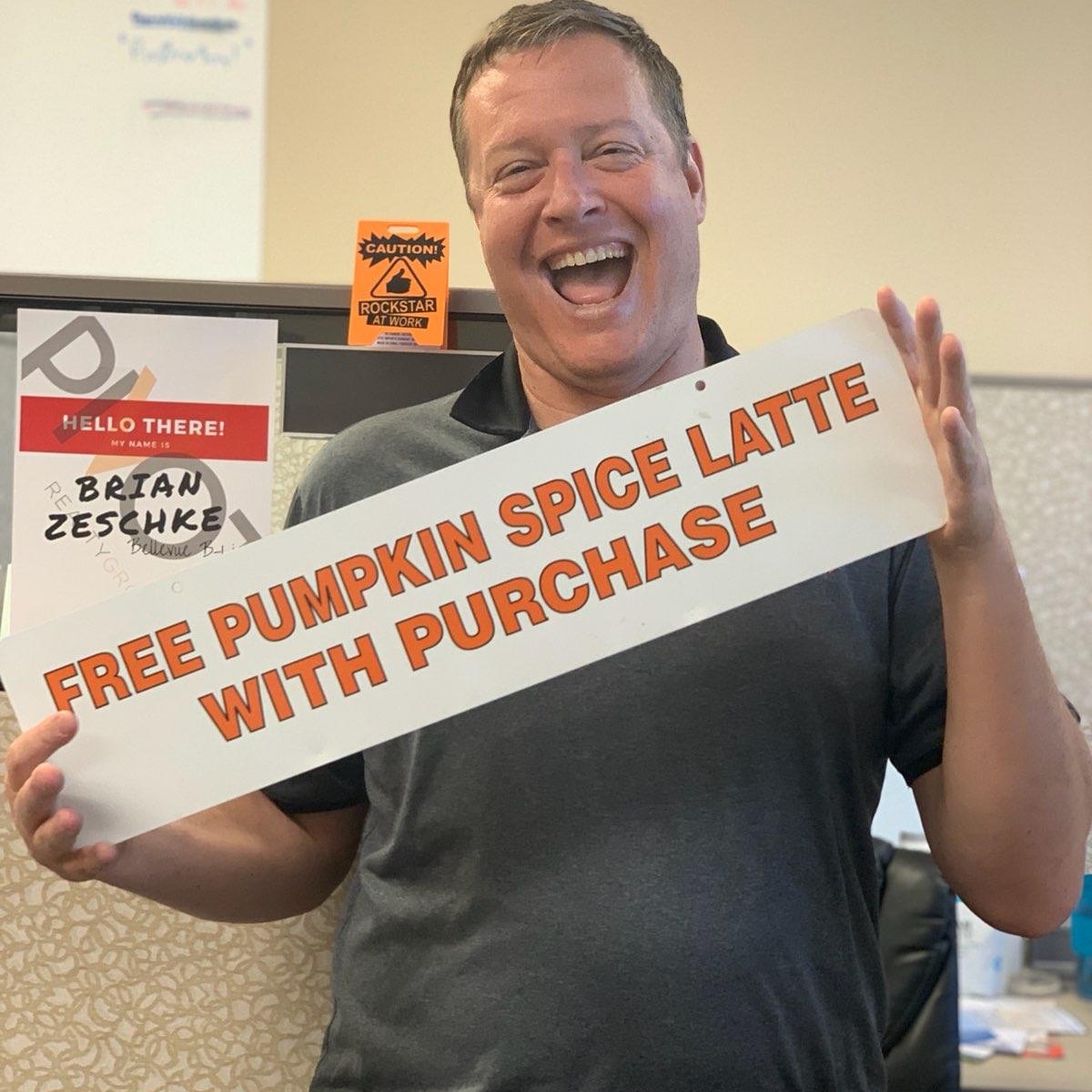 Brian and The Nick Foltz Group